Autumn Juvenile Syndrome:
Who are they?
They are this years just weaned Hedgehogs
What is the concern?
They have become overburdened with Parasites probably due to stress e.g weather conditions, disturbance, increased environmental parasite counts etc.

They fail to find sufficient food at night so appear out in the day

They develop diarrhoea, become dehydrated, disorientated and lay out in the day. They can be wobbly or shake when they walk, hyperactive or lay unresponsive.

Being out in the day leaves them open to predation e.g Brids (crows), Wild Animals (fox), Domestic Animal (dog) or flies.etc

Left untreated they will die
When does it occur?
September to November - although this year we are seeing severe early case now.
What should I do if I see a case?
Put the Hedgehog in a high sided box
Cover with a towel or similar to reduce stress
Add a hot water bottle or fill a drinks bottle with hot water. Cover with a cloth to prevent burns. Treats Shock
Contact a Rescue Centre who can give fluids by injection or take to a vet for rehydration.
Do not put to one side in the hope it will recover, call a rescue straight away.
Veterinary Practices:
Start the process of Hydration.
Warm on a heat pad even if you have a rescue picking up straight away.
When sufficiently warm assess level of dehydration e.g 5%. 10%, 15% etc
Give sub cutaneous fluids as per any other dehydrated animal
Contact your local Rescue Centre for ongoing care
Address fly strike
Stool sample for microscopy, although your rescue centre will do this for you.
The Vale Wildlife Hospital has information for vets:
Drug Doses for European Hedgehogs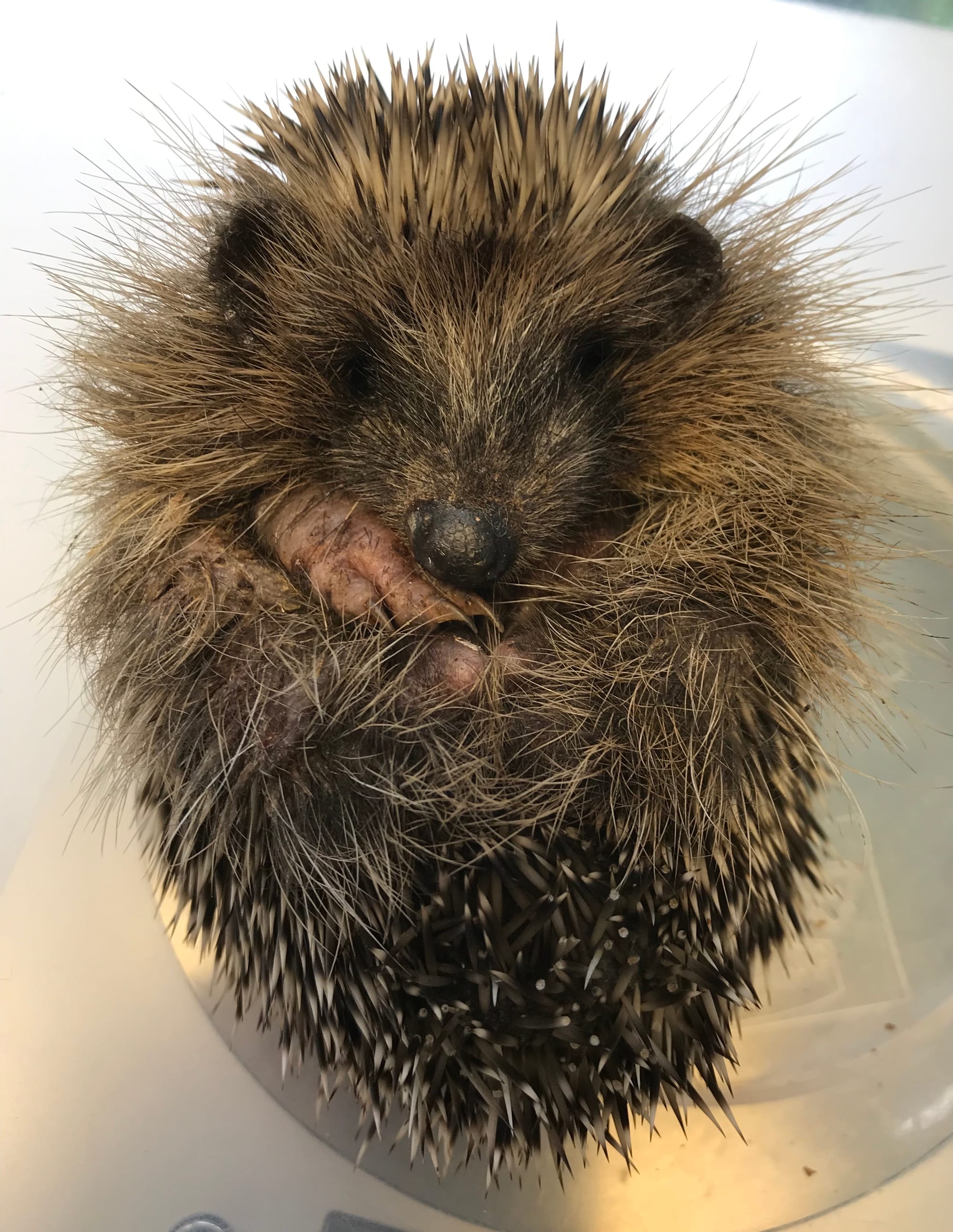 Typical 'Rugby Ball Shape' of a sick Hedgehog